We are all so fascinated and tempted to the idea of getting all the new lines that will be released soon by our favorite manufacturers but have you ever thought of disposing your scraps first? I do. I have been scrapping for only a year now and boy do I have lots of leftover scraps.
So I decided to oblige myself to NOT purchase anything new unless I have used all my scraps. By doing this, it will motivate me to maximize all my scrapbook purchases and save money. So to begin with, I just finished this layout using some leftover scrap papers.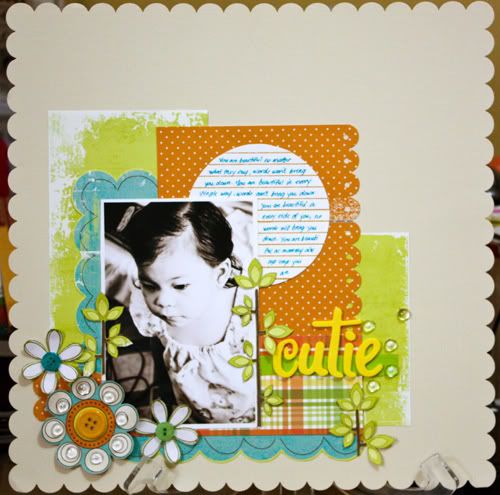 Just a simple layout using some rectangular leftover papers . I think some of it are WRMK's WhiteOut line, Imaginisce and SEI. Layout was inspired by
SD4U's
Eerie Menu Challenge.
Thanks for looking