Have you ever thought about how many people are nowadays? According to United States Census Bureau, as of October 14, 2009, the Earth population was around 6.79 billion. A lot right? But have you ever thought how God made us so unique to one another? Even twins have their own personality and being.
For me, there is really no definite explanation for this. God created man in his own image and likeness (Gen 1:27) and we have not seen God. What I do know is God is a friend, a mother, a father, a brother, a sister, a companion. He is everybody that is why we see God in each person he created. We are all unique in our own little way.
For my post today, I would love to share a layout that I created using
M
y Scrapbook Nook October Kit
featuring Graphic45's Domestic Goddess. In this layout, I used an old photo of Hannah blankly staring at the camera as if she was asking a question "
who she is
." My topic was how she is different from other babies and how we can see her uniqueness even as early as her age.
Here it is: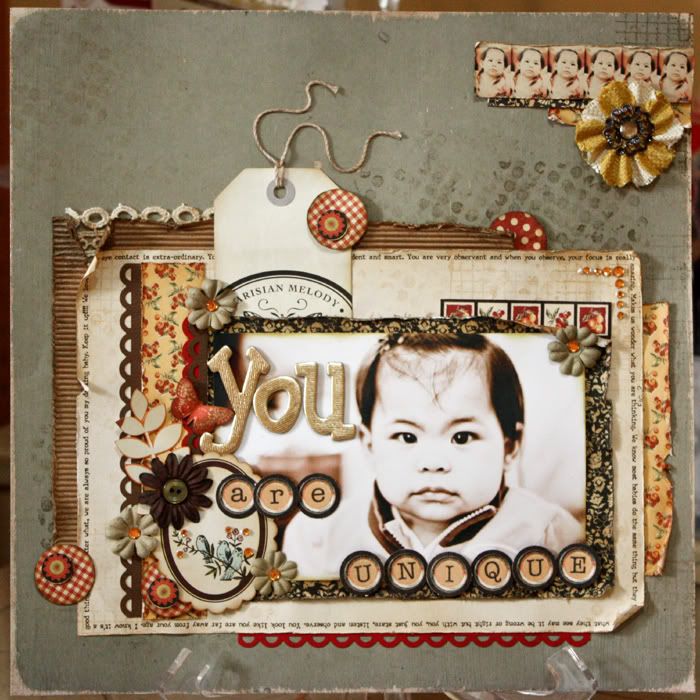 (photo was printed on a cream colored cardstock)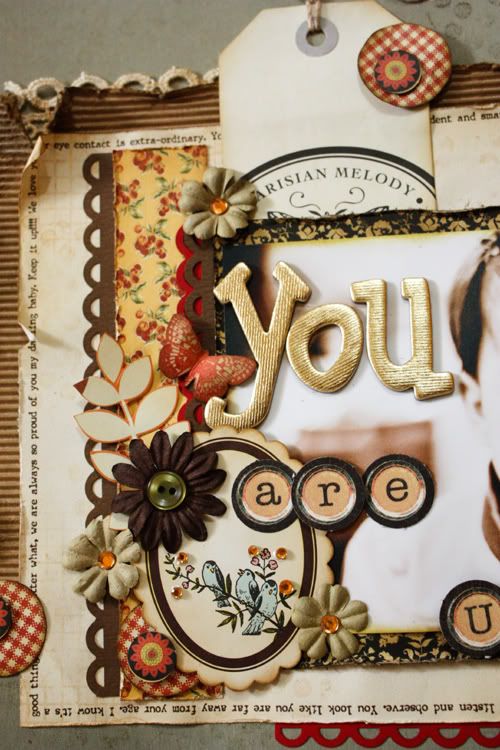 Remember, these kit are still available at
My Scrapbook Nook
. And remember, if you avail of our subscription, you'll get these kits for
only $28 monthly
. Avail of our 12months subscription and you'll get your 13th month kit for
FREE
. So hurry up! Sign up now! And dont forget to place my name on the referral field.
ORDER HERE!!!!
Thanks for dropping by!