before Christmas and we are all excited!!!! Everything is almost done and we are just waiting for that day. In preparation for Christmas, we decided it is time already to let our little girl know who that big guy in a red suit is. She already knows how to identify things, people and places and we believe this it is a sign that she is ready.
We initiated it by making her see and feel Christmas. This is through decorations, greetings, Christmas songs and some photos. Then two days ago, while in the mall, I saw this Santa decoration almost as big as Hannah and decided to introduce him to her (I decided not to introduce a live, huge, Santa because he might scare her). I introduced them normally how people are introduced. Hannah shook its hand and started touching its beard and nose. She kept saying hi Santa, she even kissed it on its nose. So cute.
Unfortunately I do not have my DSLR with me so I wasn't able to take pictures and use it on this layout that I am about to show you. Instead I used a photo of Hannah taken during some Christmas dress fitting last week. I decided to use this photo because her facial expression looks like her being curious.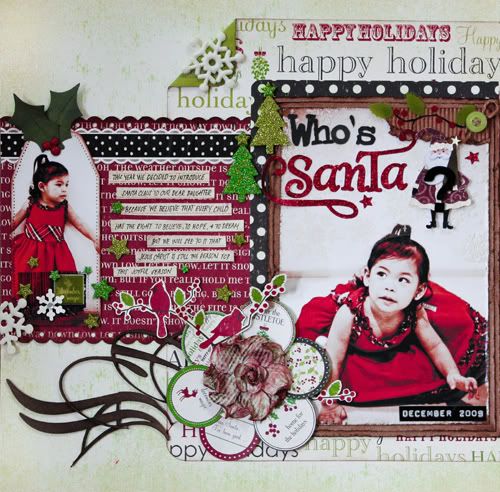 Materials:
My Scrapbook Nook December Kit featuring Making Memories Mistletoe collection, added few things from my stash (MM Falala glitter alpha and Kelly Panacci's Santa Sticker)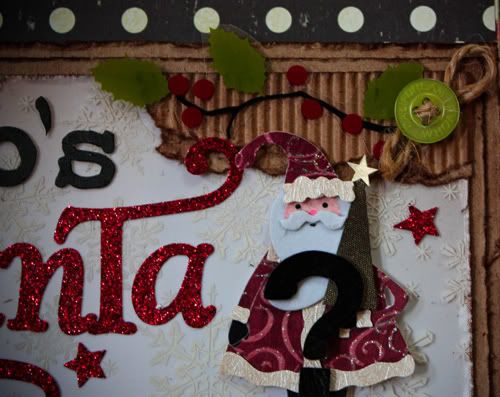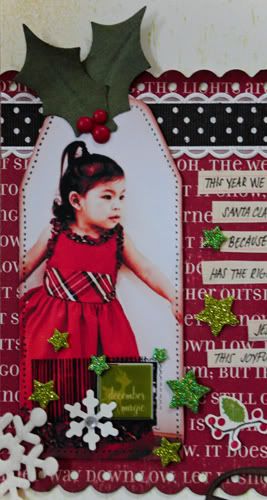 Hope you love this layout as much as I do!!! I enjoyed making this and I love Hannah's expression on this layout. This is actually my 2nd Christmas scrapbook layout ever and I am so thrilled to use the Mistletoe collection by Making Memories because it's gorgeous and very inspiring. I do hope hope that this layout inspires everyone to start creating their holiday layouts.
Remember, this kit is available at
My Scrapbook Nook
. And remember, if you avail of our subscription, you'll get these kits for
only $28 monthly
. Avail of our 12months subscription and you'll get your 13th month kit for
FREE
. But wait, you still have the chance to avail of the
Black Friday Special
from My Scrapbook Nook. Click
here
for details.
So hurry up! Sign up now! And dont forget to place my name (LG) on the referral field.
ORDER HERE!!!!
****************************************
So before I end this post, I would also like to thank all who voted for my layout at the veggie site. The feeling is really overwhelming every time I see my creations on their Top 10 List. I am not sure if it's still there because it has been on it for 2 days now but you can check it
here
.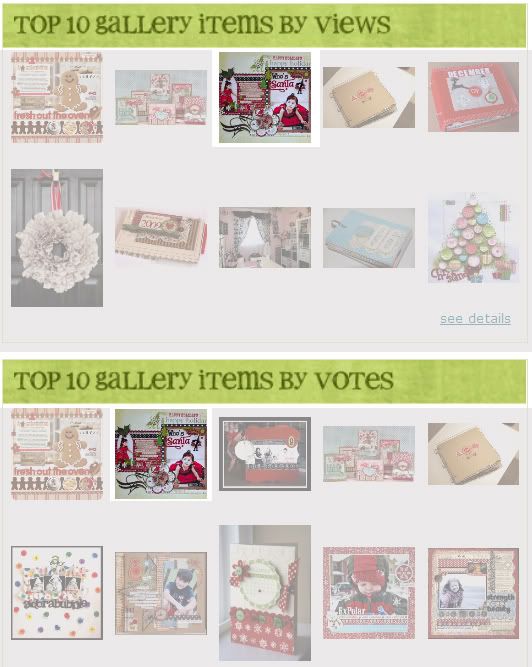 Advance Merry Christmas to you all!!!