We at the Nook would like to wish each of you a Merry Christmas and much Happiness in the New Year!

To get this season wrapped up with an extra helping of love and kindness, we would like to ask each of you to consider donating canned goods or a monetary donation to a local food bank, halfway house or homeless shelter.

If you do not have a local charity that can benefit your community, there are many places online that you can make a donation to help everyone have a Merry Christmas, and make sure food banks around the world are well stocked for the coming year.

If you take this opportunity to give back to your community, please pop in on

THIS THREAD

(CLICK HERE)

and leave us a comment at the Nook's forum! Let us know how you helped your community, and we will enter you to win a Nook kit!

Thank you very much!

***********


JANUARY NOOK KIT IS NOW AVAILABLE!!!



January is going to blow in with extra charm and sweetness to chase away those nippy winter days! In a cheerful palette featuring Pink Paislee papers and chipboard and sparkles galore you will be tickled pink by this lovely kit! Scrap the darling in your life, make a lovely Valentine, create a keepsake journal or craft some fetching cards.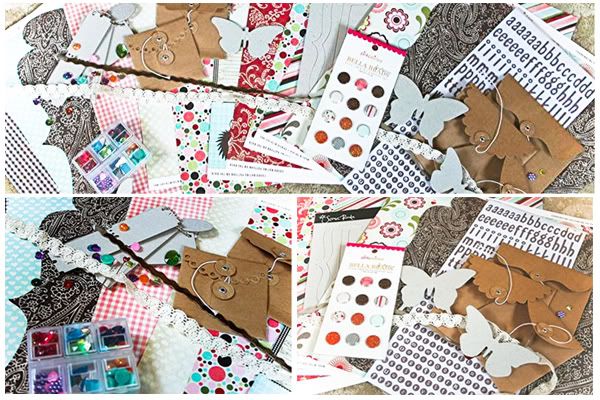 This kit includes:12 double sided Pink Paislee Cupid papers
1 set of Maya Road Kraft envelopes
1 box 'o sparkles from Making Memories
1 yard of brown velvet trim from American Crafts
1 yard of lovely lace trim from Prima
2 Making Memories Heart Pins
1 set of bracket chipboard from Scenic Route
1 set of Butterfly chipboard from Scenic Route
1 complete alphabet from Pink Paislee
1 Set of Pink Paislee Brads
1 set of Maya Road chipboard tickets


Isn't it amazing!!! You will definitely love everything on it. So don't forget, if you haven't signed up for the kit yet, this is the perfect moment. Click
here
. You will get 1 free kit for subscribing for a 12month membership. And remember to include my name under referral.