Welcome to My Scrapbook Nook's Blog Hop! I am so excited to see you all here as we altogether celebrate the My Scrapbook Nook Kit Club. Before we get started please make sure that you start at
Leah's blog
. You should have came from
Daniela's blog
before reaching my blog.
Let me introduce myself, I am LG from Manila, Philippines and have been a Nook DT since August 2009. I am so privileged and excited to be part of this amazing kit club. The Nook community has been a big inspiration to me ever since I joined them. I have been scrapbooking for a year now. I thank all of my co-Nook DTs and the members for helping me grow as a scrapbooker.
Let me tell you about My Scrapbook Nook Kit Club. The kits are loaded with the latest and greatest products in the scrapping industry, always balanced and creatively designed to help you in your creative journey! We draw from a variety of manufacturers, favoring textures, patterns and concepts that compliment and enhance the paper line of the month. The kits are one of the best deals in the industry as we load them up with as much scrappy goodness as we can find, and always charge only $28!
I love all the Kits from the Nook and let me show you why: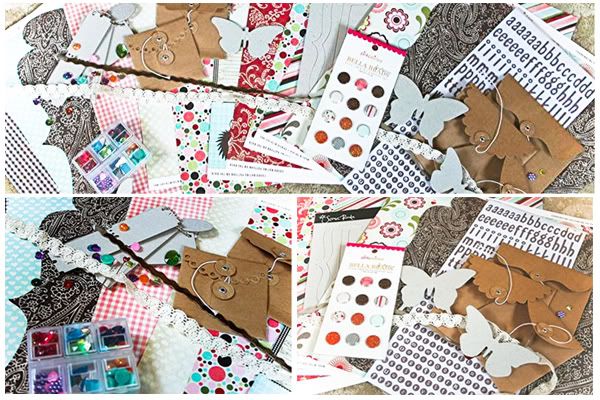 (kit with add-ons)
October 2009 Kit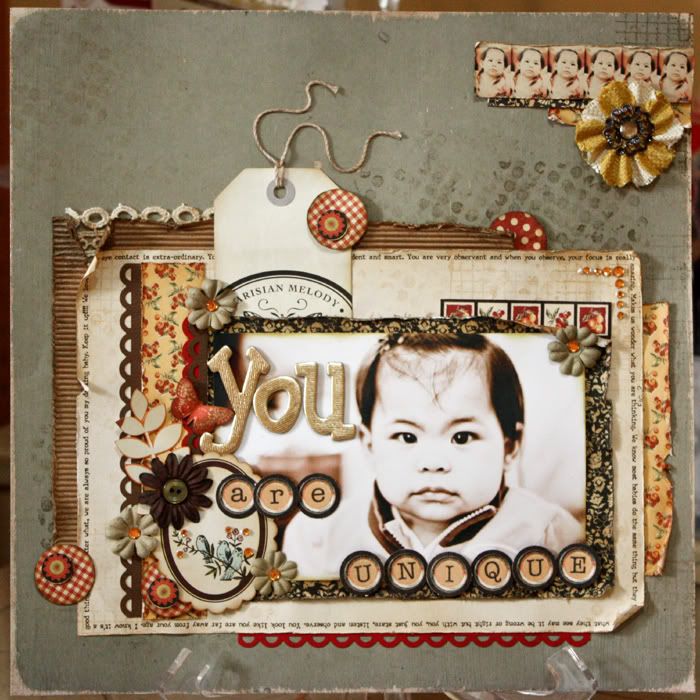 Avail of our subscription and you'll get these kits for
only $28 monthly
. Avail of our
12months subscription
and you'll get your 13th month kit for
FREE
. Watch out for some sneaks and amazing wholesale weekend over the week Click
here
!
Avail of our
6 month subscription
to the Nook kits between Jan 5th and 15th and receive a credit of $20.10 to your account! Shop for all the add ons and goodies your heart desires on us, and get those scrappy New Year's resolutions off to a proactive start!
Get your 6 month sub at this link:
http://stores.myscrapbooknook.com/-strse-Kits-cln-Feature-Kit/Categories.bok
So hurry up! Sign up now! And dont forget to place my name (LG) on the referral field.
**************************************
Now for the exciting part!
Who wants to win a FREE NOVEMBER KIT????
I know you do so get your entries in! The more entries, the more chances of winning this amazing kit. Deadline will be on Friday next week January 15 12pm PST andwe'll announce the winners on
the forum
on Monday, January 18th
1) Leave me a comment on this post and be a follower of my blog! (1 entry)
2) Post about the blog hop on your website/facebook/blog . Post the BLOGHOP banner Click here to get the image(2 entries)
3) Join the Kit Club. Click here (We do check) (5 entries)
4) sign up for our creative newsletter click here (1 entry)
5) Go comment on the other Designer's blogs and see the beautiful layouts they are featuring!
(1 entry)
6) Become a fan of My Scrapbook Nook on Facebook click
here
(1 entry)
Please leave a comment for each entry you have earned.
************************************
Thank you so so much for dropping by and I do hope that you continue supporting us at the Nook. We guarantee that we are always doing our best to give our members the greatest kits and a lot of inspiration to motivate everyone.
Now I would like to forward you to your next destination, the amazing, the talented, the gorgeous,
Zarah Peterson
.
Enjoy the rest of the hop!!!!