At long last I will finally have my rest day this weekend. I have survived a 10 day, 10hour work schedule. Yipeeee!!! Despite all the stress, the lack of sleep and all the drama at home, I am just grateful that I did it. It will not be the last time since this work schedule will rotate every 5 weeks but for now I just want to have this opportunity to rest.
Even with my hectic schedule, I was able to manage to create a layout every other day. I have to sacrifice some sleep but it was okay because I accepted all my DT responsibilities knowing that this might happen.
I just want to share another layout that I did using
Scrapbook Deals 4 U
May Kit featuring October Afternoon's Thrift Shop line.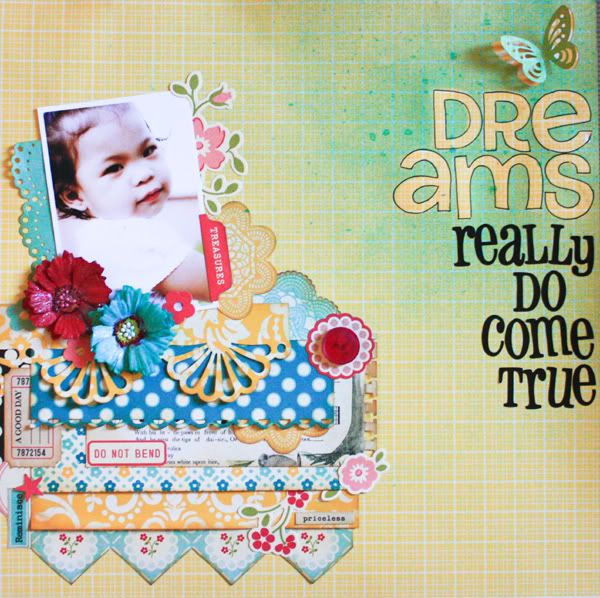 I really had fun doing this one. I got so used to with linear-blocking style that I forgot to just stick it on. I am the type of scrapper who plans everything,lay everything first before adhering them but on this one, I just kept cutting, punching and adhering.
I added my title on the opposite side to make it different. I first used some big alpha for masking the work "DREAM" and sprayed
Shimmerz Spritz
over it. Added the rest of the title vertically.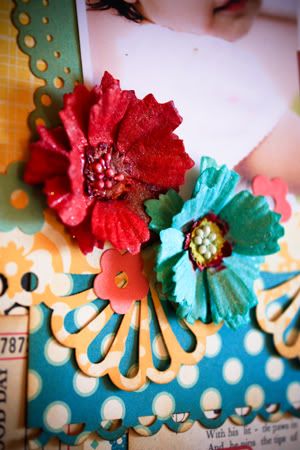 The flowers werealso painted using
Shimmerz
. It added a lot of sparkle and texture on it and I just love how my embellishments looks so different when using it. Try it out!