I have never imagined in my life that I'll be a domestic housewife. I don't like cooking, cleaning and doing household chores but after several years of trying to avoid this, now I am here, a mother, a wife, a DOMESTIC GODDESS.
I am no perfect housewife at all. I still have some helpers doing the laundry and a nanny taking care of Hannah from time to time. I still have my "me" time, I still work full time and I still have a hobby. For me, this is the best compromise that life can give me. A well-balanced life.
And to document this part of my life, I decided to create a simple scrapbook layout using Graphic45's Domestic Goddess line that came with
My Scrapbook Nook's October kit.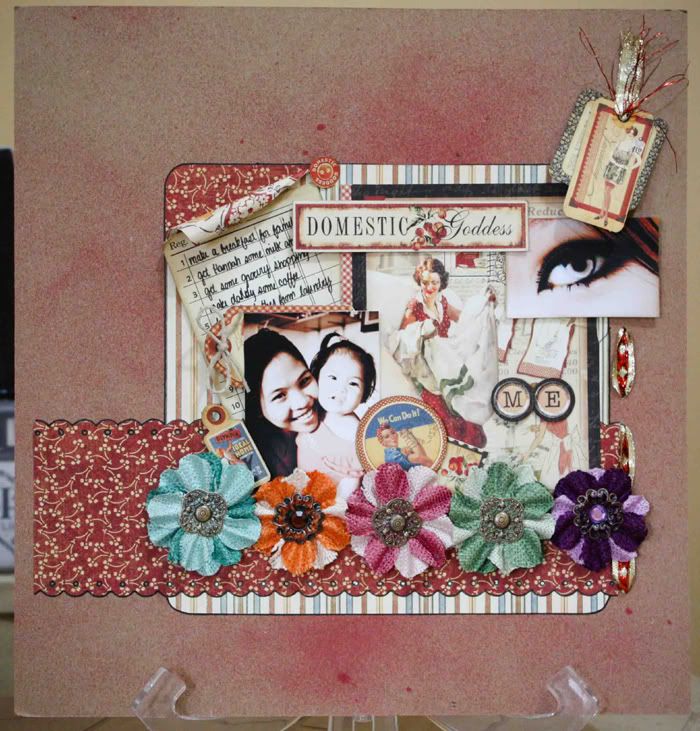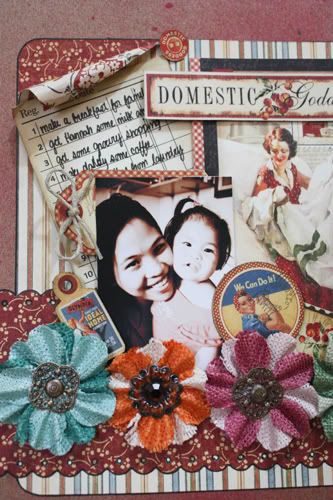 Remember, these kit are still available at
My Scrapbook Nook
. And remember, if you avail of our subscription, you'll get these kits for
only $28 monthly
. Avail of our 12months subscription and you'll get your 13th month kit for
FREE
. So hurry up! Sign up now! And dont forget to place my name on the referral field.
ORDER HERE!!!!
Thanks for dropping by!