Happy Monday!
Sorry for not being around for the last couple of days. I had this cold plus, I lost my internet connection since Thursday. It has been an awful week, health wise. I was coughing like crazy. Still coughing now but despite that, I was very productive and finished around 6 layouts.
For todays post, I would love to share to you the layouts that I did for my GDT at S
crapbook Deals 4U
. I was privileged enough to receive and play with their Simple Pleasures kit for November featuring Three Bugs in a Rug Simple Pleasures line. Here they are:
PROUD
Patterned Paper: Three Bugs in a Rug - SIMPLE PLEASURES - Day at the Beach and Treasures
Cardstock: Brown Bazzill Cardstock
Alpha: AC Thickers - Prancer, October Afternoon's Mini Market Stickers (
from my stash
)
Flower: Prima - Bonnet Blooms
Pearl Swirls: Prima - Say it in Pearls
Stickers: Three Bugs in a Rug- ChitChat Stickers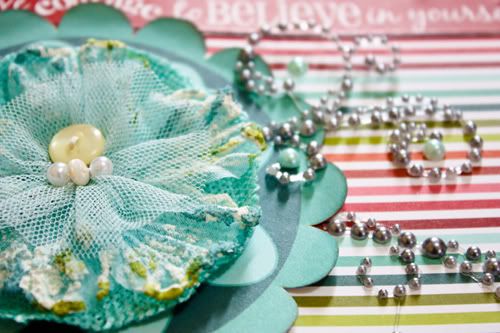 BE YOURSELF
Patterned Papers: Three Bugs in a Rug - SIMPLE PLEASURES - The Giggles, Sweet Chocolate, Enchanting Garden, and Treasures
Cardstock: White Textured Bazzill Cardstock
Sticker: Three Bugs in a Rug - ChitChat Stickers
Rubon: Daisy Bucket - Be Yourself
Others: white sequence trim, buttons, felt flower, glass flower, bling

Will post the other layouts tomorrow. Thanks for looking!