Good day!
Hope all of you are doing great with all your holiday preparations. As for me, I still have lots of things on my ToDo list. My December Dailies, Christmas gift shopping, gift wrapping and menu planning. December is quite a month, right? I just wish I can finish all of it before Christmas day comes.
I also have lots of scrapping stuff to do. I haven't scrapped for more than a week now because of work. Good thing I filed a leave the entire week next week. Yipee!!!! I need to catch up with my life outside of work and a lot of me time hopefully.
For now, I just want to post a layout that I did almost a month ago that I almost forgot to share with you all. It is a layout of my sweet Hannah using Sassafras Amplify collection.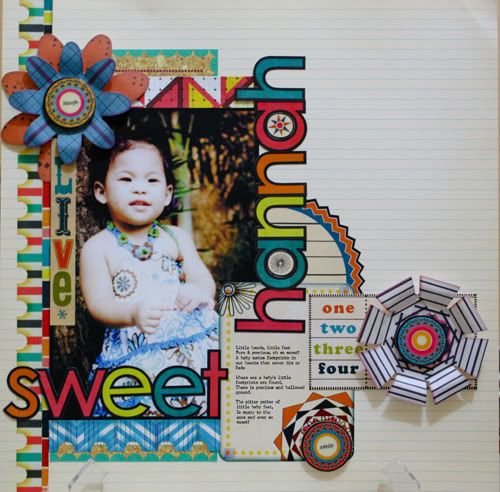 Have a stress free week ladies!!!!