I am so happy because I do not have to go to work for the entire week. Yipee! Finally I have some me time! I have everything planned, I will scrap, scrap and scrap!!! I have purchased a lot of beautiful stuff for the past 3 months and now I am looking forward to using them. Hmmm where do I begin?
Oh yeah, my first layout is for the February issue of
ScrapStreet
. Unfortunately, I cannot post it until March 2010 but I will give you a sneak peak. I have used a very sweet photo of my DD with her Dad. I am so happy that I was able to capture this intimate moment.
This photo was taken last month while Hannah was asking her dad for something but he can't give it. Hannah cried because she was disappointed not to get what she wants. My DH hugged him and tried to explain to her why she can't have it.
Here is a sneak peak of the layout that I finished using this photograph. I have used my remaining September kit from
My Scrapbook Nook
featuring Pink Paislee's Amber Road Collection.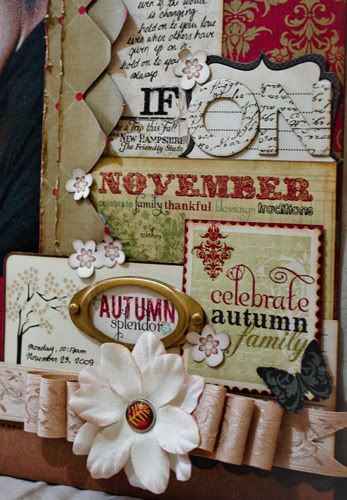 Thanks for looking. Expect more layouts from me this week! Hope all of you are enjoying this month as I am. HUGS!