It has been a fruitful year last year. Despite all the problems, the trials and the hardship, me and my family stayed strong together. We have so much to celebrate about, being blessed with a healthy daughter and a strong relationship between me and my husband. I thank God for everything.
I remember when we celebrated Hannah's 1st birthday, we went to Caliraya lake with my parents and spent the night there. That was Hannah's first swimming experience now, she can't get enough of it. I remember that last year we scouted for a new house, how I was so tired but had fun looking around. I remember Hannah's first meeting with Santa Claus, her first step, her first word. How my parents got a new car and renovated our old house. My cousin's visit from Australia, how I lost 40lbs, a lot of good memories.
I just wish I can include them all on this layout but I know for sure that it will surely be on my memory.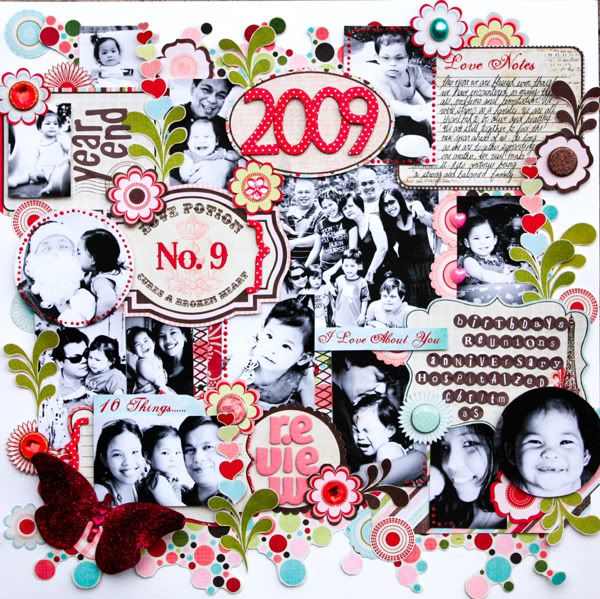 This layout was made using My Scrapbook Nook's January kit featuring Pink Paislee's Cupid Collection. I have used the remaining scraps from my DT kit.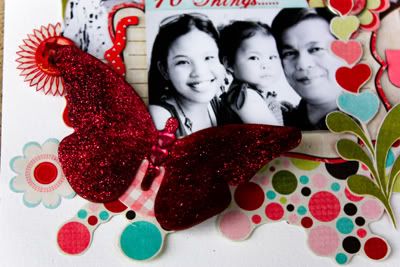 If you want to avail of our subscription, you'll get these kits for
only $28 monthly
. Avail of our 12months subscription and you'll get your 13th month kit for
FREE
. So hurry up! Sign up now! And dont forget to place my name on the referral field.
ORDER HERE!!!!
Cardstock:

White Cardstock

(from my stash)




Patterned Papers:

Pink Paislee's Cupid Collection: HeartsBloom, Postcard and Bullseye


Alpha:

Pink Paislee's Cardstock Expressions Alphabets; AC Thickers Cherry and Delight

(from my stash)




Chipboad:

Scenic Route


Brads and Gems:

Making Memories Gem Collection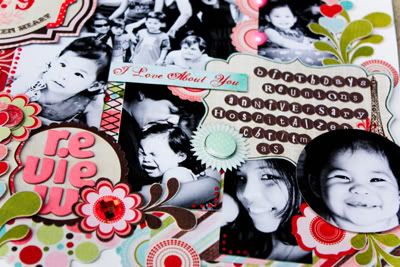 And for an update of the My Scrapbook Nook Bloghop Winners, click
here
.
We would like to thank all of you who have joined us last week. Thank you for all your support and amazing comments. Till next time!!!