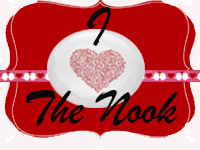 because my term as a Design Team member at
My Scrapbook Nook
has been extended for another term. YAY!!! Thank you so much
Leah
for trusting and believing in me. I am so happy, so excited and honoured to be part of this amazing Kit Club once again. To top that, I will be working with the most amazing group of talented and gorgeous ladies. Here they are:
Trish Harwick
Amy Coose
Stacey Michaud
Camilla Ekman
Jenny Svensson
Nicole Martel
Susan Lui
Lady Grace Belarmino
Zarah Peterson
Celeste Smith
Becky Williams
Lori Mancini
Tanya Tahir
Leah Killian
CONGRATULATIONS TO ALL OF YOU!!! I am looking forward to a wonderful and fun term with you all. Special Congratulations to my dear friend
Tanya
for making it as well. You have been a big inspiration to me since i started scrapbooking last year.
Thank you to all my bloggy friends for all your support! Reading all your comments always makes me feel humbled and loved. I appreciate everything ladies!