It took us longer to receive our March kit from
My Scrapbook Nook
because we were waiting for the shipment of the new Bayberry line from Pink Paislee. It was definitely worth the wait because we wereamongst the first ones to receive this gorgeous new line.
Here is a layout that I finished last weekend: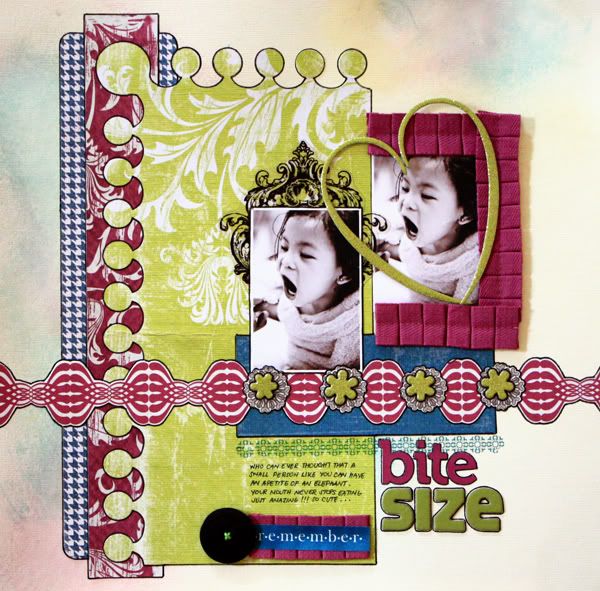 Cardstock:
Bazzill
Patterned Papers:
Pink Paislee Bayberry
Alpha:
Pink Paislee Cardstock and Chipboard Stickers and American Crafts Thickers
Ribbon:
Pink Paislee
Overlay:
Hambly Screen Prints
Paint:
Shimmerz Spritz (Tuscan Sun, Sea Foam and Ruby)
Rubon:
Pink Paislee
Sticker:
Heidi Swapp
Others:
Buttons and pen
I used a white cardstock for my background and sprayed 3 colors of
Shimmerz Spritz
to create some cloudy effects. I also used Pink Paislee's Alpha stickers to create this heart.
I decided to add those black border lines to add depth and dimensions to my layers.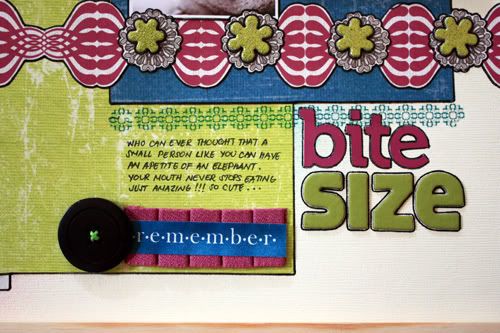 added a journaling and the remaining ribbon at the bottom to balance everything out.
I just love the colors and the patterns from this kit. It is perfect to everyday photos that I have. So get your Nook Kits now because everything is just getting better and better. And remember, if you avail of our subscription, you'll get these kits for
only $28 monthly
. Avail of our 12months subscription and you'll get your 13th month kit for
FREE
. So hurry up! Sign up now! And dont forget to place my name (LG) on the referral field.
ORDER HERE!!!!
To see the contents of the April kit, click
here
.