Just a quick post for today since by DD kept asking me to play with her this very moment and she doesn't want to let me go. I've started this post 15mins ago and still Im here on my 2nd line of this post.
Sharing a layout that I did using the new Cosmo Cricket line Material Girl from
Scrapbook Deals 4U
March kit.
If you have noticed, most of my designs lately are linear or structural. I just love my ruler very much. So just to challenge myself, I tried not to be so straight. I finished this layout in less than 30 mins just adding stuff as I went along. I had so much fun with it and loved my finish layout. This was kinda collage inspired layout.
I have used
Shimmerz Spritz
to add color to the white foam alphas by American Crafts that came with the kit.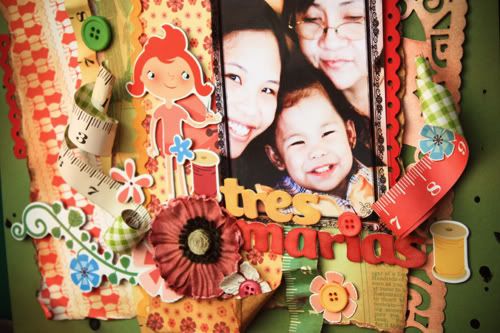 Thanks for dropping by! I need to play now with the master of disaster LOL