Click! Click! Click!
Don't we just love taking hundreds and thousands of photos of our little ones. I do. I have been taking tons and tons of photos of Hannah ever since she was born. From mobile phones, digital cameras to DSLR. Ever movement, every angle, every minute, I just want to capture the moment.
Photographing babies really involves hardwork and patience since you really can't tell them to pose in a certain way. The only trick was just Click! Click! Click! Don't get me wrong here, I love stolen moment shots. They are the most precious and most memorable of them all but hoping for a specific photo was a dream for me before. I want her to make eye contact with the camera because most of the time she was looking at the sides, at the ceiling, on the floor but rarely the camera.
That is why I am truly excited when I realized lately that Hannah can be told how to pose. She really is a Drama Queen. Just tell her the emotion and she will act it. She actually convinced a lot of people with her acting skills.
Receiving the June ScrapThat! kit was perfect for this topic. I love Pink Paislee very much! Using the color of the Queen Bee Collection as my inspiration, I edited my photo to make it blend in with the colors of the kit.
Did a lot of fuzzy cutting using the patterns from the papers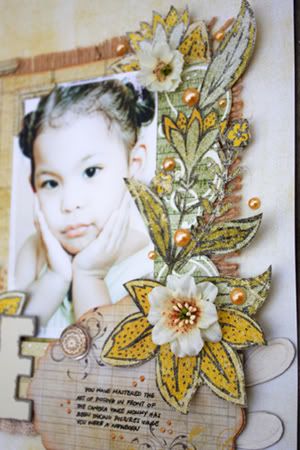 Twine loops here are actually from the Burlap threads. Altered the flower by painting it with
Shimmerz Pearlz
and added Distress Stickles that came with the kit.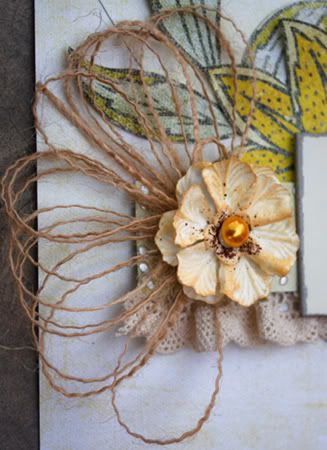 Added a few more details using Prima E-line gems and Liquid Pearls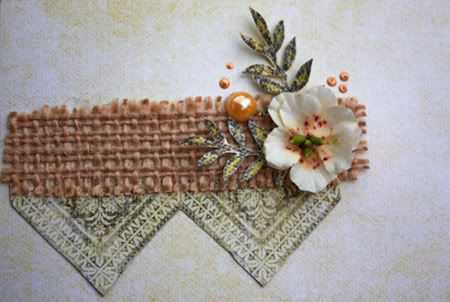 Check out the ScrapThat! June Kit NOW!!!! It is jam-packed of yummy goodies that will bring your creativity to its peak. Click
here
for more information.