Good day to all!!!
First of all I would like to thank my dearest friend, Tessah, for featuring me on her site. I am new with this craft and she was the first friend that I had from this hobby. Love her so much! Thanks sis!
Also, because of her, I was able to discover other sites that showcases tremendous talents. I truly admire her for her talent, persistence, and passion for scrapbooking. She just started scrapbooking this January but I believe she's more passionate than I am, actively participating on challenges, forums, groups and a lot more. Because of her I was inspired to try some scrapping challenge. This challenge is from Scrappin Kids (http://scrappinkids.blogspot.com/).
The challenge is to create a LO based on their sketch #1, of course, highlighting "kids." I specifically chose this challenge from Scrappin Kids to be my first try because I love their main subject, KIDS!
Here is my take for SK Sketch #1: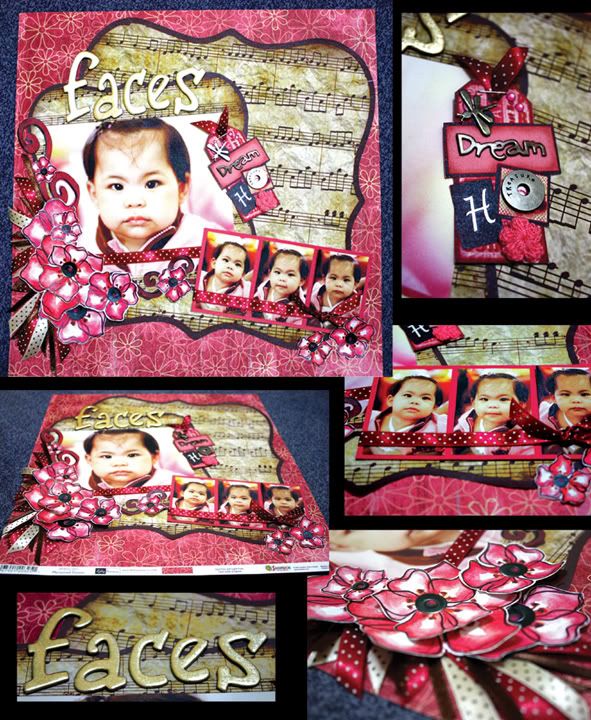 Actually this LO is not yet done. No journaling yet because I was doing this while my baby was sleeping then when I picked her up, she was burning with fever already. I wasn't able to cut the lower part of the paper nga eh (I noticed it only when I uploaded the pic to my blog).

That's it for now! Need to take care of my baby for now.